Modern
Ms. Stuart welcomes all races, genders, and ethnicities. Her law office is friendly to the LGBTQ community and reaches over three states: Kentucky, Colorado, and Tennessee. She has continued to help people from every demographic over her 26 years of practicing law.
Accessible
Ms. Stuart is available after hours for appointments and phone calls at all times; Not just for the first call so she can acquire your case. She does not have "office hours" in a traditional sense. Instead, she balances raising her children with her law practice and that allows her to be with her children and her clients at different hours as needed.
Personal
You will not be represented by a legal assistant at the law firm of Natalie T. Stuart. You will be represented by an attorney, and that means you will be speaking regularly with Ms Stuart. You will have her direct line, in addition to her office number at all times.
Auto Accidents Attorney in Bowling Green, Kentucky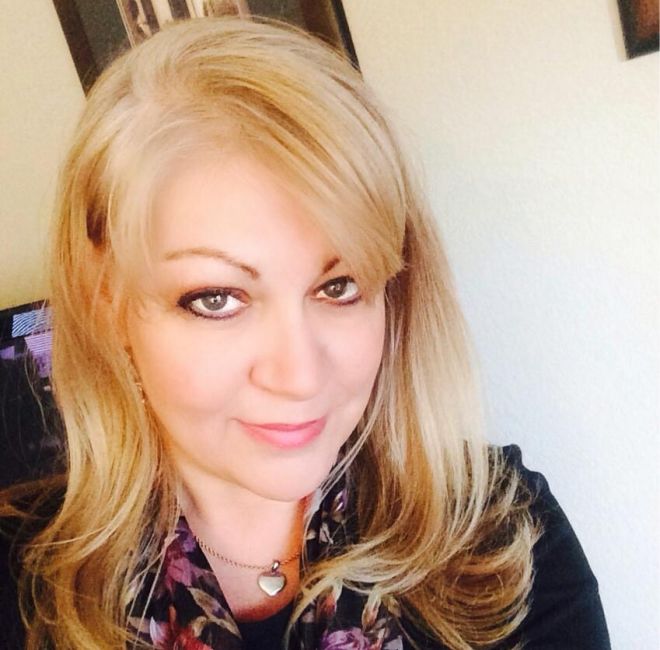 Natalie T. Stuart
Attorney at Law
Attorney Natalie Stuart was raised in Bowling Green, Kentucky, and graduated from high school in 1987. Growing up, she watched her mother in the courtroom and had a front-row seat to the unfair treatment poor people received. She decided then to get her law degree and represent those underserved communities. In 1996, she began practicing law and had the pleasure of representing the underdogs in different areas of the United States. In 2006, she opened her firm in her hometown of Bowling Green and serves the surrounding areas of Franklin, Russellville, Scottsville, and Glasgow, Kentucky.
Dedicated to Helping
Those Who Need it Most
Advocacy for People of All Backgrounds
---
Before marriage rights were granted to the LGBTQ+ community, we were committed to doing free wills for couples. We don't discriminate against anyone and equally represent clients of all colors, nationalities, economic statuses, and religious backgrounds. Fighting for the underdog and marginalized communities has been a staple of our practice for over 16 years.
Respected & Known In the Community
---
We are well-known in the community for fighting clean and fair. Even if you aren't filthy rich, we believe that you deserve top-class representation in court and strive to provide that for each client. Unlike other law firms, we don't bill you for items like paper and stamps or make you get documents on your own. We do the legwork so you don't have to, and we will proudly work with you!
Mrs. Stuart did a wonderful job. She answered all of my phone calls, even on her personal time. I recall she even talked to me once from her child's soccer game. She was right on top of things and had me come in for meetings regularly. I also had excellent communication from her office staff. I felt like I received the best representation out there.
Mrs. Stuart went above and beyond to help me with my case. I would have been lost without her help and all the great people at her office. I am so thankful for all that she did for me and I am so glad that I chose her as my attorney.
Mrs. Stuart always had my best interests at heart. She worked overtime to get me the best settlement she could and I felt informed throughout my case. She even negotiated my bills and my health insurance lien and made sure all the bills got paid so I didn't have to hassle with it. I would refer all of my friends and family to the law office of Natalie Stuart.
Case Results
Semi-Truck Accident
A Logan County man who was seriously injured when a semi-truck crossed over into his lane and crushed his pick up truck into the side rail on a rural highway.
$1.5 Million
Semi-Truck Accident
Policy limits for a Pennsylvania man driving a semi-truck who suffered a traumatic brain injury when another semi-truck crashed into him on the interstate.
$1 Million
Child Burn Injurie
An infant who was severely burned as the result of a defective water heater and a landlord who hired an underqualified maintenance man.
$405,000
Put an Experienced Advocate In Your Corner
Our personal injury firm has practiced for over 26 years in the Bowling Green, Kentucky area. We've been able to recover millions of dollars in compensation. One important measurement of success is the amount of money actually paid by a defendant to resolve the case. We are proud to have represented clients who have recovered one million dollars or more.
Advocating for Families
in Bowling Green
If you're in Bowling Green, Kentucky, or the neighboring areas of Franklin, Russellville, Scottsville, or Glasgow, our personal injury attorney will assist you in filing an insurance claim after a car wreck. For more than 16 years, we've done our best to advocate for the hard-working families that make up our community. If you've been in the wrong place at the wrong time and fallen victim to the negligence of others, don't hesitate to contact our firm to help you figure out your next step. We strive to recover expenses incurred due to the accident. You shouldn't have to struggle with post-accident debt, and we are here for support.
When filing a personal injury lawsuit in Kentucky, many rules and regulations need to be followed to secure the best settlement. We are knowledgeable and well-equipped to handle a long list of personal injury cases, ranging from auto accidents to dog bite injuries. Whatever the situation is, we will do our best to advise you to get the help you need. Our commitment to uncovering the truth keeps us motivated. We want the best compensation package available for you and your loved ones. Reach out to us, and share your unique story so that we can offer you the attention and respect we're known to give every single client.